MARCH- Focus on Faces: Realistic Wet-into-Wet Portraits, Kathleen Giles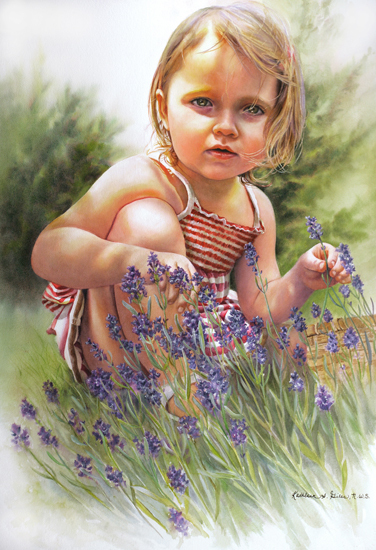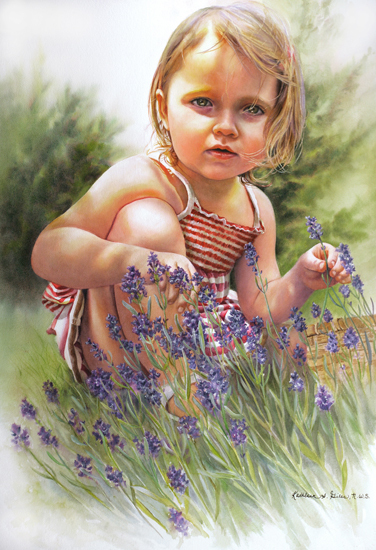 MARCH- Focus on Faces: Realistic Wet-into-Wet Portraits, Kathleen Giles
Session: March 23-25, 2020
Monday - Wednesday 10:00am-4:00pm
$425 M | $465 NM
Deposit | Full Payment: A $100 deposit for Visiting Artist Workshops will be accepted to hold a place, Full Payment is Due 60 days prior to start date of the Workshop, please call for final payment.
Artist Demonstration, Sunday March 22, 2020, 1-3pm, Cost $20 | $25 | Free for Kathleen Giles' Workshop Attendees
In this exciting and challenging workshop students will learn how to paint realistic faces and gain new confidence working wet-into-wet. Correct proportion and drawing will be the foundation for a few painted studies of parts of the face. Students will work up to a full face painting while also learning to match skin tones and values. How to choose and paint a great background will be explained and demonstrated. An emphasis will be made on learning how to increase value and color saturation with a damp brush on wet and dry paper. Teaching with knowledge and humor, Kathleen will demonstrate, critique and provide one-on-one guidance. Templates and photo references will be provided.
Advanced Beginner to Advanced
Each morning and afternoon will start with a demonstration. Each day will end with a critique. Templates and photo references will be provided. Throughout the workshop techniques to fix and readjust mistakes will be demonstrated.
We will start with a brief discussion on choosing a great photo reference and a few examples of how to enhance them on your computer. We will continue with several wet-into-wet color exercises and then paint a realistic study of eyes.
Day two and three we will work a larger image of a face, perfecting skin tones and saving highlights. We will use several different techniques to build value, color and texture as we work to get a likeness.
Supply List
TO SIGNUP FOR KATHLEEN'S DEMONSTRATION CLICK HERE